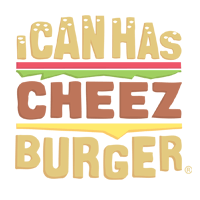 I Can Has Cheezburger?
The Story of How A Kitten Portal Opened Up At This Guys Home
So this all started in 2016, around the beginning in March of 2016 as @CuriousQuail puts it. Apparently a "kitty portal" opened in @CuriousQuail's yard and he documented the adventures of all the furballs, including Smokey, Snowapple, Sparkle, Topaz, Hagrid and Trout... and he posted it on Twitter! And we just have to say... we also want a kitty portal!!!
1

Warning.... Cuteness Overload!

---

---

---

---

---

---

---

---

---

---

---

---

---

---

---

---

---

---

---

---

---

---

---

---

---

---

---

---

---

---

---

---

---

---

---

---

---

---

---

---

---

---

---

---

---

---

---

---

---

---

---

---

---

---

---

---

---

---

---

---

---

---

---

---

---

---

---

---

---

---

---

---

---

---

---

---

---

---

---

---