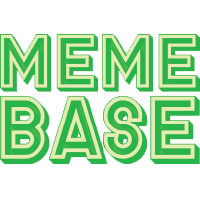 Memebase
Women Who Were Perfectly Groomed Even In An Apocalyptic World
Sometimes you have to get your life in order, and staying perfectly groomed should always be one of your biggest priorities, ladies. Twitter pointed out recently that the women of The Walking Dead always look flawless, no matter what impending doom they might be facing. Even if you're just trying to survive on a desert island, you should plan to always have your razor and makeup within arm's reach. These women set a perfect example that you should always look good no matter what!
Because you gotta look fierce, especially when the zombies are coming to feast on your brains.

---

Rosita's post-apocalyptic beauty secret is that she keeps an eyebrow pencil and eyebrow gel on her at all times, even at knifepoint.

---

There was a problem rendering this video - it may have been deleted.

They obviously prioritize looking good over survival, duh.

---

If you want to not just survive, but thrive in a post-apocalyptic hellscape, you open and aesthetician's shop.

— AJ (@btrwkart) April 9, 2018

What a brilliant entrepreneurial idea!

---

It's amazing how many of the characters still look after their looks so much in The Walking Dead. If I was a few years into a zombie apocalypse I'd definitely have stopped caring about doing my eyebrows.

— Laura (@ThatBenedictFan) March 25, 2018

---

There was a problem rendering this video - it may have been deleted.

ICYMI: rolling around in the dirt can make your pores look *huge.*

---

I have no excuse now I guess

— Mel Van De W. (@melissavandew) April 9, 2018

---

I say this every episode! They never show any body hair or facial hair 🤔

— Rachel Ferrigno (Maleady) (@rachelferrigno) April 9, 2018

That's because women don't have any hair on their bodies at all, ya dummy. That's for men!

---

And that's not all...Mary Ann from Gilligan's Island had silky-smooth legs, despite being stranded on a desert island. She has to be ready at all times to please the men!

---

Kate from Lost has her s**t together...look at those beautiful armpits!

---

Look at that smooth leg on Elizabeth Swan in Pirates of the Caribbean! If it's smooth enough for Will Turner, it's smooth enough for us.

---

She even has flawless makeup when she becomes the pirate king! Dat contour tho.

---

Who cares that Wonder Woman is like lifting up trucks and s***? She has both smooth armpits AND perfect makeup!

---

Fire on the space shuttle in 'Gravity'? Not important. Keeping your armpits smooth? Very important.