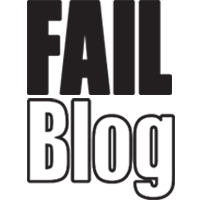 FAIL Blog
Donald Trump's Twitter Account Is the Gift That Keeps on Giving
He's running for President of the United States and his biggest challenger is his own Twitter account. Seriously, Donald, just delete it already. Or don't... please don't.
---

2

There is No National Tragedy or Disaster That Donald Trump Won't Use to Promote Himself

That second tweet has since been deleted from his main account, but that's everyone's favorite follically-challenged suit-wearing orangutan using the recent train crash in Pennsylvania as a talking point for his own political agenda.

Keeping it classy as always, Trump.

---

---

4

What Will the Circus Be Without This Clown?

---

5

A Perfectly Trump-Like Response to a Contestant Refusing to Phone Bill Cosby for Donations on "Celebrity Apprentice"

---

---

7

Donald Trump Was Tricked into Retweeting Photos of Convicted Serial Killers, Because Who Needs to Double-Check Anything?

Those up on their true crime knowledge will recognize these two as Fred and Rose West, notorious killers in the 60s through the 80s in the UK. Whoops!

---

8

You're So Vain, You Probably Think This Tweet Was From You

---

9

Trump Finally Lets His True Colors Fly

---

10

His Humbleness Himself, Donald Trump, Weighs in

---

Well done indeed.