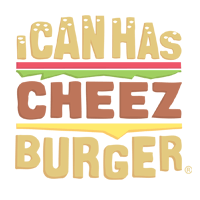 I Can Has Cheezburger?
We can't stop laughing! These cats got it good! As mean as it is to admit, its fun that pets are so gullible and able to be bamboozled. Sometimes their responses are truly priceless. And in the spirit of that we have a true example of how amazing and patient mothers can be. Especially when it comes to cubs.
Huskies are natures gift to us as an animal we can talk to. Not that we understand them or vice-versa, but they certainly love to talk. These hilarious hounds will have you in stitches.
1

Oh Look It's Another Cat...a Magical...Disappearing Cat?

---

Advertisement

2

Must. Eat. Human. Dinner.

---

3

The Enemy Is Alive! Everyone Run! Save Yourselves!

---

4

Snack Time Meets an Unexplainable New Obstacle

---

Advertisement

---

---

---

Advertisement

8

Beware of the Evil Talking Blob

---

9

Hey Mom Can You Show Me What This....Daaaaah!!!

---

10

The Master of Disguise

---

Advertisement

11

The Dog Gets His Watery Revenge