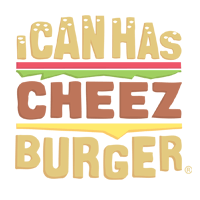 I Can Has Cheezburger?
Happy Belated Mother's Day! For all the moms out there who still don't feel appreciated, here's another reminder you're amazing and should be recognized for it. Now that we're done sucking up so we can get the toy we've wanted for the last 3 hours and say its been years, lets get on to the main event! This Fox mom with her cubs is proof that mom's have superhuman patience when it comes to their kids insanity and ability to drive blood pressure levels to meltdown levels in an instant.
Take a deep breath after thinking of all that and check out these hysterical hares that just happen to be darn cute too. Or if doggos are your cup of tea, our favorite howlarious huskies will have you barking with laughter. Or, if you want to check out some fascinating fox facts, you will finish as a fox expert for sure.