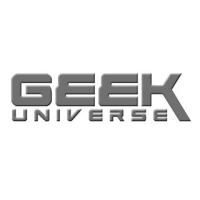 Geek Universe
Are You Ready for Diagon Alley?
Universal Studios has released new details about their Diagon Alley expansion! If you don't have 20 minutes to watch the full webcast, here's the short version: Diagon Alley will feature tons of shops, including Madam Malkin's Robes, a three-story Weasley's Wizard Wheezes shop, the Magical Menagerie, Quality Quidditch Supplies, Scribbulus, Wiseacres, Ollivander's wand shop, Borgin and Burkes, The Leaky Cauldron, and Florean Fortescue's Ice-Cream Parlour.


On the ride side of things, the park is getting "Harry Potter and the Escape from Gringotts," which is described as a "multisensory, multidimensional journey through the Gringotts vaults." You'll also be able to ride the Hogwarts Express over to Hogsmeade.