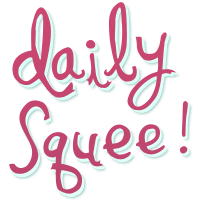 Daily Squee
Reader Squees: Warm Percy
Unknown says: "Kitty heaven in a fuzzy pink bathrobe!"
The submitter of this squee may be unknown, but the loveliness of a happy, sleepy, warm sphynx kitty certainly is not!
Do you have a squee pet that you want to share with the world? Send us your pet pictures and stories, and they could end up on Daily Squee!