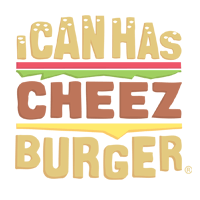 I Can Has Cheezburger?
These Funny Headlines From Old Newspapers Will Put a Smile On Your Face
Yesterday's Print is a cool page on tumblr which presents a collection of weird and funny old photographs, historic newspaper clippings and baffling headlines taken from the past. We have compiled the best ones concerning animals.
1

The Nebraska State Journal, Lincoln, Nebraska, June 27, 1939

---

2

Pix magazine, Australia, February 12, 1938

---

3

The Times, Munster, Indiana, September 19, 1928

---

4

Star Tribune, Minneapolis, Minnesota, March 2, 1911

---

---

6

The Coffeyville Daily Journal, Kansas, March 10, 1897

---

7

The Greenwood Commonwealth, Mississippi, October 22, 1956

---

8

Boston Post, Massachusetts, December 20, 1920

---

9

Boston Post, Massachusetts, May 17, 1921

---

10

Palladium-Item, Richmond, Indiana, January 24, 1955

---

11

The Los Angeles Times, California, March 11, 1940

---

12

Boston Post, Massachusetts, October 29, 1920

---

13

Pix magazine, Australia, February 11, 1939

---

14

The Evening Sun, Baltimore, Maryland, April 10, 1923

---

15

Hartford Courant, Connecticut, July 3, 1938