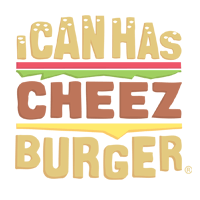 I Can Has Cheezburger?
Like a Boss: Roosevelt, the Two-Wheeled Dog
Meet Roosevelt, a Border Collie whose two front legs are deformed. But Roosevelt's disability isn't stopping him from enjoying life! His owner, Stephanie Fox, had a special wheelchair created just for Roosevelt, and now this special dog can run and herd as he was meant to do.
The only difference between Roosevelt and other dogs is that instead of a collar I snap on his wheels to take him out. … People think he should have been put down because they think he's suffering," she said. "But he wakes up happy every day. If you had a child with a disability you'd try to enrich them, give them opportunities. So why not do the same with a dog?"