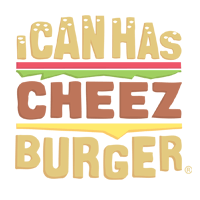 I Can Has Cheezburger?
Biologists Share All the Darling Animals Nature Has to Offer in a Bid to Win the Social Media Cute Off
Biologists took to Twitter in a fight for the ages, the #cuteoff. Adorable animals, some you may have never seen before, flooded the hashtag. A few truths emerged from the aftermath; that you don't have to be fluffy to be cute and that almost anything as a baby is adorable. Take a look at some of the highlights of this social media battle.
1

A Wild Cat With a Sweet Face

---

2

Seals Relaxing in Sunlight, Typical

---

3

Cuties of the Sea, Like Sturgeon Rob Here...

---

---

5

And Even Invertebrate Cuties Showed Up to the Party

---

6

An Unusual Chipmunk/Frog Friendship

---

7

A Baby Nurse Shark Too Cute To Be Terrifying

---

8

Adorable and Very Sharp, the Lowland Streaked Tenrec

---

9

These Mouse Lemurs Seem Surprised They Made the Cut

---

10

A Thorny Devil, Because Lizards Can be Cute Too

---

11

Team Herpetology Had a Pretty Strong Showing in Fact

---

12

Rays With Permanent Smiles, They Were Just Happy to Be a Part of It All