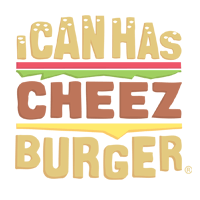 I Can Has Cheezburger?
Lions Tigers and, Bears Want to Attack Your Fashion Sense With These "Pre-Chewed" Denim Jeans
Having ripped jeans has been a fashion statement of danger and toughness in the past but it has never been more legit until now.

The Kamine Zoo in Hitachi, Japan recently took part in an unusual fundraiser: sell jeans that have been gnawed on by their lions, tigers and bears. Large sheets of denim were wrapped around objects like tires, logs and rubber balls for the animals to chew on. The deliberately torn material was then sewn into what they're calling "Zoo Jeans" and are to be sold at auction to raise money for the animals. No price has been set for the jeans.