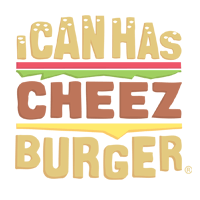 I Can Has Cheezburger?
Toronto YouTuber Corey Dixon announced via Twitter that his best friend and family member, 4-year-old service dog Aspen, had sadly died after falling ill during a weeklong stay at a PetSmart pet hotel. Dixon also stated that his vet informed him that Aspen died of severe pneumonia. Something that was overlooked while staying at PetSmart. While PetSmart has retaliated saying that Aspen's death was due to pre-existing conditions...
Makes us wonder, just how qualified are these PetHotels to be trusted to take care of our loved ones?
1

Dixon orginally would have taken Aspen, however he was warned about bears and feared for her life.

---

2

Upon going to pick up Aspen, the pup was in horrible condition.

---

3

Even more appalling, Dixon was never informed about Aspens falling health, seeing that the PetSmart staff failed to even see Aspens condition worsen

---

---

---

---

7

Dixon took to social media when trying to get information from PetSmart

---

---

---

---

---

---

---

---

---

---

---

Pets are not just pets. They are best friends, they are family.