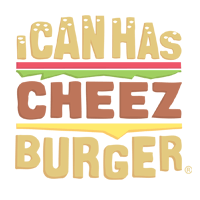 I Can Has Cheezburger?
12 Things We All Do To Our Pets (Comics)
These will make you say: "Wait, that's me"...Via: Brightside
1

Tried our glasses on them at least once and tried to click their pictures.

---

2

We pretend to be dead to see how much they love us.

---

3

We have shown them their reflection in the mirror at least once.

---

4

If they do something extraordinary, we always gather everyone in the family to watch the miracle happening!

---

5

Turned their ears inside out at least once.

---

6

We love them so much that we just squeeze them hard!

---

7

We get upset when they like someone else more than us.

---

8

We too feel the pain when they're in pain.

---

9

Our phone has 1000+ photos of our pets from 'late night's walk'

---

10

We also bear the odor from their cute little mouths.

---

11

Using your pets as a pillow but being careful not to squeeze their tummies too hard.

---

12

We know tons of people who have stuck their finger in a yawning pet's mouth at least once!