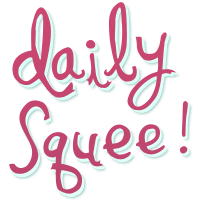 Daily Squee
Reader Squee: More Carrots Please
Anita says: "This is my daughter's pony Thunder Bolt. He's 15 years old and quite the character... which makes it difficult to get a good picture!"
Well I think this is a lovely picture of Thunder Bolt - such personality!
Do you have a squee pet that you want to share with the world? Send us your pet pictures and stories, and they could end up on Daily Squee!