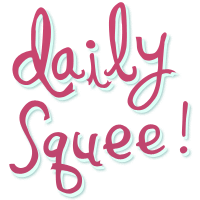 Daily Squee
Reader Squee: Climbing Great Heights
Lady says: "My little man Usagi Yojimbo will do just about anything for sultana raisins! Even though rabbits aren't supposed to be great with heights, he made his way all the way up to the kitchen bench to eye these off before I caught him."
I think Usagi Yojimbo could be the world's greatest climbing rabbit! He should try taking on Mt. Everest after he conquers the kitchen counter.
Do you have a squee pet that you want to share with the world? Send us your pet pictures and stories, and they could end up on Daily Squee!