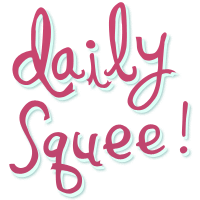 Daily Squee
Reader Squee: Hide and Seek
Jenn says: "This is my bunny, Toby, playing hide and seek! Found you!"
Yeah Toby nice try but we found you! And now the whole internet is going to squee over your face!
Do you have a squee pet that you want to share with the world? Send us your pet pictures and stories, and they could end up on Daily Squee!