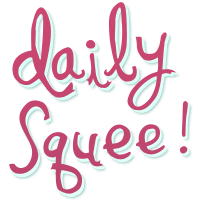 Daily Squee
Reader Squee: Research for Bunnies!
Veronica says: "This bunny is an Apple snob and only uses Macbook for research."

Wow I didn't realize there were trendy, hipster, Apple snob bunnies out there. Maybe he likes it because apples are such a yummy snack?

- Sally Squeeps

Do you have a squee pet that you want to share with the world? Send us your pet pictures and stories, and they could end up on Daily Squee!