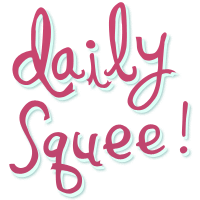 Daily Squee
Reader Squee: Selina, Sleeping Beauty
FnK says: "Selina looks innocent when she's asleep, but is a bad kitty when she's awake!"
Well then it's a good thing Cats sleep so much!
-Sally Squeeps
Do you have a squee pet that you want to share with the world? Send us your pet pictures and stories, and they could end up on Daily Squee!