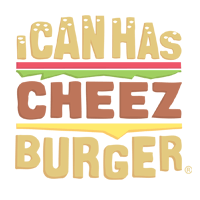 I Can Has Cheezburger?
Just In Time For National Dog's Day: Meghan Markle and Prince Harry Adopted a New Dog
Kensington Palace just welcomed a new resident - an adorable Labrador Retriever. Prince Harry and Meghan Markle have reportedly adopted a new four-legged friend for their family, according to The Mirror.
1

The pooch is believed to be a replacement for Meghan's Labrador-Shepherd mix rescue, Bogart, who she was forced to leave behind in Canada when she moved to Nottingham Cottage with Harry.

She reportedly left him with friends in Toronto after deeming him too old to make the 3,500 mile journey to London. The alleged new arrival would join their rescue Beagle, Guy, who Meghan brought with her when she moved to the UK last November.

---

2

Royal sources say Harry and Meghan have already moved their new furry friend into Nottingham Cottage and that the whole family is doing well.

"The dog is already happily ensconced at their cottage, " a royal source told The Daily Mail. "Like the Sussexes, the dog will divide its time between the palace and their country home in the Cotswolds."

---

3

Meghan is a known dog-lover, and regularly posted pics of Guy and Bogart to her Instagram, back when she was allowed to have one.

Meghan has long been a proponent of the "adopt, don't shop" mentality when it comes to animals. Harry has also been open about Meghan's magic touch with dogs. During their engagement interview, he shared a story about how the Queen's famous corgis reacted to Meghan: "For the last 33 years, I've been barked at. This one walks in, and absolutely nothing!," he said. "Just wagging tails."