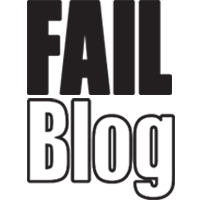 FAIL Blog
10 Times People Failed To Remember Something And Faced Ridiculous Consequences
We've all been there...without realizing it.
1

Kitteh needs to be fed...

---

2

When you forget your badge at work...

---

3

That's one way to walk the dog when you forget the leash!

---

4

When you forget to close the window and this little guy finds his way in.

---

5

You don't want to forget you're making caramel, unless you want a pot of molten lava-esque messiness.

---

6

Someone forgot to put their drain plugs in!

---

7

That can't be the french translation they intended.

---

8

Someone left the door open...

---

9

Someone forgot about their potatoes, and now this is the most significant picture of all time.

---

10

Can someone say Frozé?