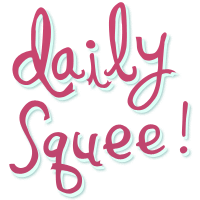 Daily Squee
Reader Squee: Loki Relaxing
Jess says: "This is my handsome cat, Loki, looking a little annoyed that I woke him up."
I agree, Loki's expression seems to say "Who disturbs me from my slumber?!?".
-Sally Squeeps
Do you have a squee pet that you want to share with the world? Send us your pet pictures and stories, and they could end up on Daily Squee!