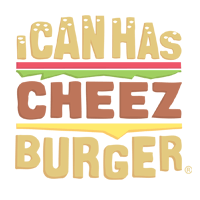 I Can Has Cheezburger?
Cat lovers, your car rides are about to get a lot more peaceful.
There are many situations that can cause a cat stress or anxiety. Moving to a new house, being introduced to a new cat and going to the vet are just three examples of this. People have tried many strategies to reduce the level of anxiety their cat feels and while some of these are successful, other cat owners have found that their efforts are to no avail. However, there is now a new way to calm your cat thanks to the creation of a radio station that is especially for cats.
1

The well-known cat food brand Whiskas is responsible for the launch of the radio station.

They recognized that stress before a veterinarian visit was a common problem for cats and wanted to find a way to help feline distress. The aim is to provide cats with soothing music to listen to that will help them keep calm before their appointment.

---

2

The radio station is called Cat Calm Radio and it features music written just for cats.

David Teie is a composer who writes music that meets the personal preferences of cats. He has used his own research and that of experts to tailor the music to what cats like. His music features appealing sounds, such as suckling milk. This is because cats find that soothing and familiar. It reminds them of when they were kittens and were fed by their mother. His music is played at the same frequencies as cats use when they are communicating with other cats. Teie's work is backed by researchers who have found that cats respond well to music that is aimed at them rather than humans. The music composed by Teie meets these requirements in terms of both the sounds used and the frequency at which it is played.

---

3

The radio station first went live on August 22, 2018 in honor of National Take Your Cat to the Vet Day.

The radio station also launched its own website. On their website, they claim that they are one of the only radio stations in the world that plays music aimed specifically at animals with the intention of having a calming effect.