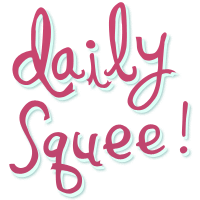 Daily Squee
Alice says: "This is my friend's Jack Russel cross, her name is Kaia and she likes to sit on people and shed."
I've noticed many dogs seem to really enjoy shedding fur all over people they like, maybe it's a way of marking you as their friend?
-Sally Squeeps
Do you have a squee pet that you want to share with the world? Send us your pet pictures and stories, and they could end up on Daily Squee!