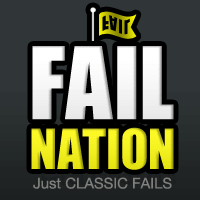 FAIL Nation
Note to Self: Never Scorn a Russian Woman
From the Youtube description:
A 26-year-old Russian woman has been accused of attempted murder after she forced her ex-boyfriend's car off the road.
Mary Artemyeva allegedly flew into a jealous rage when she spotted her former partner Chariton Anisimov, 28, on the road with his new girlfriend.

Artemyeva revved up her engine and rammed into her ex-boyfriend's car on a road in central Russia's Volgograd Oblast.