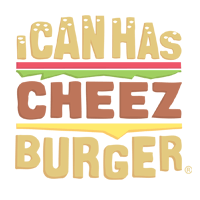 I Can Has Cheezburger?
1

Meet the barreleye fish, small deep-sea fish with barrel-shaped eyes and transparent heads.

---

2

A red face is a distinctive feature of the bald uakari, monkeys with a unique appearance.

---

3

Don't get scared, this is just a pink fairy armadillo. It's cute if you take a closer look!

---

4

Are these flower buds or mushrooms? Meet Umbonia spinosa: thorn-shaped bugs that look extraterrestrial!

---

5

Red-lipped batfish could star in a lipstick commercial!

---

6

The giraffe weevil got its name thanks to its long neck.

---

7

The shoebill is a bird that looks pretty charismatic thanks to its big shoe-shaped bill.

---

8

A horse color breed called Appaloosa is very popular in the United States. This breed is valued for its mesmerizing color patterns that challenge the imagination.

---

9

Have you ever seen a flying lemur? This gliding creature looks friendly, doesn't it?

---

10

Royal flycatchers can boast colorful crests giving them a distinctive "hammerhead" appearance.

---

11

Who is this comical-looking creature with crazy eyes? This is a mantis shrimp, one of the most colorful creatures found in the ocean.

---

12

The blue parrots' color is unbelievable!

---

13

The blanket octopus is a real masterpiece of nature. Just look at its colorful "blanket" with curious patterns!

---

14

This black lizard looks quite surreal

---

15

The fish hook ant is a rather dangerous creature. The hook on its back can cut and hold onto a predator.