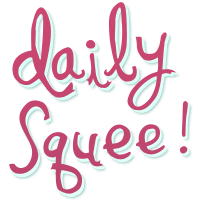 Daily Squee
Reader Squee: Sleepy Bunnies
Arria says: "Sif and Eir were tuckered out. Eir couldn't get comfortable until she rolled over on top of Sif."
That is because fluffy friends make the best pillows!
-Sally Squeeps
Do you have a squee pet that you want to share with the world? Send us your pet pictures and stories, and they could end up on Daily Squee!