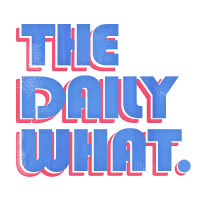 The Daily What
Lane Bryant has made an effort in their advertising to support diversity and body positivity. When they started a chat on Twitter with the hashtag #AskLaneBryant they opened themselves up to criticism from the public that suggests they are really falling short.
1

A Lot of People Think They Aren't Really Making Clothes for a Realistic Range of Plus Sized Body Types

---

---

---

4

Some People Pointed Out That Maybe Lane Bryant Isn't Even Very Body Positive

---

---

---

7

The Actual Stores Don't Sound That Great Either

---

---

9

And Then There's the Fact That... Well, People Don't Like Lane Bryant's Style

---

---

Like most brands who decide they might be the first to have a successful Twitter chat, they might need to rethink their marketing strategy.