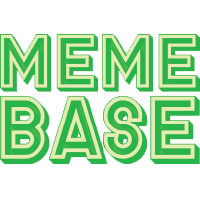 Memebase
16 Hilarious Spongebob Memes That Will Forever Remain Classics
Is it just us, or does Spongebob just keep getting funnier the older we get?
The grand misadventures of Spongebob, Patrick, Sandy, Squidward, Mr Krabs and of course, Plankton. To this day I have the F.R.I.E.N.D.S. song stuck in my head... down in the deep blue sea.
Its Tuesday! which means you are still stuck in the beginning of the week. But as exhausted as you are, you can still relate to these knackered Spongebob memes. Or if you need that dose of memes with your morning coffee, check out these Tuesday memes made for bright and early.
---

---

---

---

---

---

---

---

---

---

---

---

---

---

---