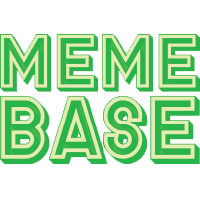 Memebase
You're probably expecting this, but heads up: the themes and language in this post are, uh, not grrr-eat for the office.
1

Poor Tony the Tiger has been the butt of a furry joke for years

I mean, you know, what's not to love about a big, burly, fun-loving tiger (if you're in to that sort of thing)? Folks with an affinity for fur have been Tweeting at the Frosted Flakes spokescat to show their affection for the big guy, and it's a little bit awkward for the rest of us.

---

Advertisement

---

3

NOT EVEN A POST ABOUT LITTLE LEAGUE IS SAFE

---

---

Advertisement

---

6

And thus, a new joke was born: #tonytigergate

---

---

Advertisement

---

9

Frosted Flakes must be real tired of this nonsense, because now they've started blocking the furries

---

10

Luckily, Chester Cheetah has stepped up to the plate to take Tony's place as Daddy

Bless you and your open mind, Chester Cheetah.