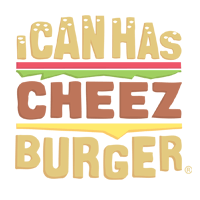 I Can Has Cheezburger?
Belfast Zoological Gardens in Northern Ireland have a big reason to celebrate with the birth of their new twin red pandas! Red pandas are unfortunately endangered due to habitat loss and illegal hunting so the twin's birth is quite a big deal! To read more about the adorable new red panda duo and how you can help out, head over to Belfast Zoo!
Born to proud parents, Chris and Vixen, Belfast Zoo has a lot to celebrate! Despite being born back in June of 2018, the twins have just begun to come out into the public eye for the first time! Julie Mansell, the zoo curator, said, "Red panda cubs are born blind and develop quite slowly. They, therefore, spend the first few months in the den. It is for this reason that, despite being born back in June, the twins have only recently started to venture outside. Over the last few weeks, the twins have become more adventurous and visitors will hopefully get the chance to spot our colorful little arrivals as they start exploring their habitat!"

---

Alyn Cairns, the zoo manager, said, "Red panda is native to the Himalayas in Bhutan, Southern China, Pakistan, India, Laos, Nepal, and Burma. However, red panda numbers are declining dramatically due to habitat loss and illegal hunting for their fur, in particular, their long bushy tail which is highly prized as a good luck charm for Chinese newlyweds. The International Union for the Conservation of Nature believes that the red panda is facing a very high risk of extinction and they are listed as the 20th most globally threatened species by the Edge of Existence Programme."

---

3

Red Pandas in the future

Alyn continues "Our mission is to be a major force in conserving and safeguarding habitats and wildlife to make a significant contribution to their survival in the future. Our red pandas are part of a collaborative breeding programme to ensure a viable safety net population in captivity. The twins are therefore not only a cause for celebration for the Belfast Zoo team but for the species as a whole ... This organization is committed to the conservation of wild red pandas and their habitat through the education and empowerment of local communities."

---

---

5

Congratulations Belfast Zoo!