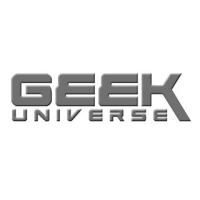 Geek Universe
In Case You Missed It: Star Wars Land Coming to Disney Parks
If you weren't paying attention to the D23 Expo this weekend, you might have missed some big Star Wars news: Disney is bringing brand new Star Wars themed experiences to both Disneyland and Disney World. Both versions of Star Wars Land will feature a brand new planet in a 14 acre park, where guests will be able to visit a port city:




Two signature rides will be featured: one letting you pilot the Millennium Falcon, and another that drops you into the middle of a climactic battle.




Shut up and take my credits!