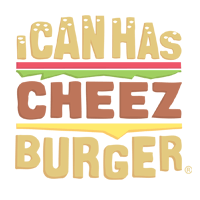 I Can Has Cheezburger?
It was a long way down for little Violet when the branch holding her dray was cut down. She hurt her leg and was separated from her mother when she fell from the tree - and she is not even three weeks old. But the tiny grey squirrel is now in safe hands. Via: The Daily Mail
1

She plunged to the ground when the branch was hacked off, but fortunately the quick-thinking couple cutting down the tree immediately phoned the Wildlife Aid Foundation for advice.

---

2

The foundation, based in Leatherhead, Surrey, took her in and have been feeding her a special milk formula similar to what her mother would have provided.

---

3

The squirrel was named by the foundation's vets after the colour of the bandage she's now wearing to protect her injured leg.

---

4

Lucy Kells, hospital manager at Wildlife Aid, said: 'Violet is a little fighter and is coping very well - I'm really hopeful she will be fine.

'We have such dedicated volunteers at the foundation who are all working hard to get her on the mend. 'We hope we can release her back into the wild in about 16 to 20 weeks' time.