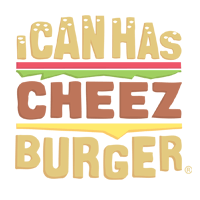 I Can Has Cheezburger?
16 Classic Songs Made So Much Better With Cats
Pop music favorites get the kitty cat treatment on the 'Kitties and Bullsh*t' Tumblr. Created by Sofia Falcon, the site showcases artwork that uses song lyrics and replaces key words with cat-themed lyrics. As Falcon explains on the blog, "I guess it's like Al Yankovic, only all about cats."
1

Beyoncé – Single Ladies (Put a Ring On It)

---

2

Katy Perry – I Kissed A Girl

---

3

The Beatles - "Blackbird"

---

---

5

David Bowie - "Starman"

---

6

Led Zeppelin – Stairway To Heaven

---

7

T.A.T.U. – All The Things She Said

---

8

My Chemical Romance – I'm Not Okay (I Promise)

---

9

The Smiths – There Is A Light That Never Goes Out

---

10

Edward Sharpe And The Magnetic Zeros – Home

---

11

Frank Ocean – Thinking About You

---

12

Carly Rae Jepsen - "Call Me Maybe"

---

---

14

Kanye West - "Gold Digger"

---

---

16

Mariah Carey – All I Want For Christmas Is You