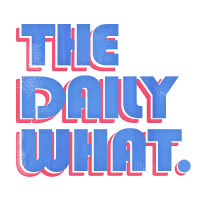 The Daily What
When the grandma of a new baby sent out a mass text to family and friends a stranger was also included. It turned out he probably had someone's old phone number. That didn't stop him and his brother from visiting the new parents and bringing gifts for mom and baby to congratulate them.
1

At Least They Sent a Cute Baby Picture

Because the white text on green can be a little hard to read, this is what they responded with:

"Congrats lol but I think someone got the wrong number"

---

White on green text:

"Well I don't know Yall but me and the boys will be thru to take picture with the baby"

...

"Nah that's okay what's the room number Bainbridge hospital right we have gifts"

---

3

They Really Did Follow Through

And the new grandma shared their heartwarming adventure on Facebook.