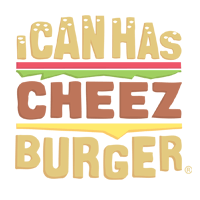 I Can Has Cheezburger?
Can You Give This Batdog a New Bat Cave?
Remi's a young (about 1.5 years), neutered male terrier mix. He's active and playful, and loves play fighting with his foster brother and going on walks. However, he is very well trained and understands many basic commands such as "sit, stay, no, wait, come," etc. He is good with other dogs and small children. One of the volunteers at Pet Rescue saved him from death row at a high kill shelter. He's a happy, loving dog waiting for someone to be happy and loving with.
Pet Rescue by Judy is a nonprofit, no-kill shelter based in Sanford, FL. Started by Judy Sarullo almost 20 years ago, they take in all types of dogs or cats and will nurse them back to health if needed, and take care of them until they can find a foster or permanent home. They also participate in many special events and adoption events throughout the Orlando area to raise awareness for their shelter and for shelter animals in general.
Learn how you can help Remi find a family by signing up for Pics for Pets today!