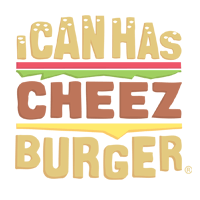 I Can Has Cheezburger?
These Awesome Folks From New Zealand Built Their Cats A Bada** Outdoor Enclosure (15 Images)
Or a "Catio" if you will. These awesome people took on a massive project to help improve their cats quality of life by giving them a safe outdoor environment. They posted their project, along with all the steps taken on Imgur. When asked why didn't they just let their cats out, they responded, "We made a personal decision when we got them that we didn't want to expose them to dangers like traffic, other cats and diseases. We also wanted to make sure that we weren't introducing predators into our area that would hunt the native birds. NZ has amazing bird life that our kitties would probably gleefully murder given half the chance."
"Any good project starts with a plan! Here you can see all the climbing shelves we are planning on adding- we want them to be able to jump around and explore!"

---

Figuring out how to structure all the sides. We built the main structure out of treated 2x3 posts, with the inner supports made out of 2x2s.

---

"Starting to put the frame together!"

---

"More sides coming together. Attaching the mesh took twice as long as anything else. We used a staple gun to attach it, thank god. Otherwise, we would have lost our marbles trying to wrangle that stupid mesh."

---

"Putting it together! It was so exciting to see it all taking shape. This part actually went way quicker and easier than we expected."

---

"Roof all done. We later added some shade cloth to make sure our white kitties don't get burnt."

---

"Right now we needed an escape route for them to get out of the house. This is the frame of the tower that lets them get out the window and down to the ground."

---

"Tower taking shape. More mesh. I never want to see steel mesh again."

---

"This is the walkway that goes along the ground between the tower and the main enclosure."

---

---

"Finally, we were able to let the kitties out. They are obsessed with being out there now. Not sure we will ever see them again ha ha"

---

"Whiskey checking out the lavender"

---

"Echo checking out the sheep (it wouldn't be NZ without sheep)"

---

"All done! You can see the cat door at the top of the tower there. Honestly, this was a massive project, but so worth it. If you have indoor cats I highly recommend something like this. Especially if they have behavioral problems (lots of meowing, pacing etc) - having outdoor space lets them develop more normal cat behaviors and routines."

---