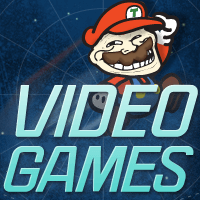 Video Games
The Super Mario Bros 3 for PC That Could Have Been
There was a problem rendering this video - it may have been deleted.
Way back in 1990, the Great Nintendo Empire ruled living rooms around the globe. A small company called Ideas From the Deep (IFD) wanted to help Nintendo expand their reach beyond video game consoles, so they began work on porting Super Mario Bros 3 to PC. Ultimately, Nintendo wasn't interested, and IFD locked the project away and went on to create the PC classic Doom as id Software.

The port itself looks like any other Mario port you can get off Google today, but while you're watching it, try to imagine what the world of PC gaming might look like if Nintendo had gone for it. It certainly makes for a neat 'what could have been' scenario.