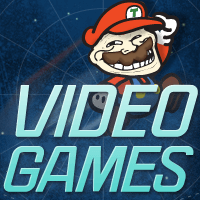 Video Games
Final Smash Direct Announces Corrin From Fire Emblem Fates and Bayonetta
The last ever Nintendo Direct for Super Smash Bros happened today, and revealed Fire Emblem Fate's Corrin as well as Bayonetta as playable characters.



Corrin and Bayonetta will each cost $4.99 on either version of the game, or $5.99 on both, and will be available in February. Previously announced Cloud Strife will be available for download for $4.99, or $5.99 for both versions, starting today. Alongside your Cloud download, you will also receive a brand new stage from Final Fantasy, based on the city of Midgar. Midgar will feature "Summon Materia" that lets players summon monsters that affect the stage. When Bayonetta is released in February, an Umbra Clock Tower stage will also become available and will feature appearances from Bayonetta series angels.

All of the new characters will also be getting Amiibo, at a date to be announced in the future. Last but not least, a whole bunch of Mii Fighter costumes will be added to Smash Bros in the coming months:


That Chocobo hat is awfully cute.