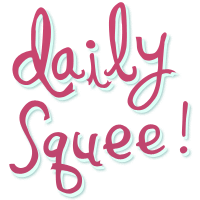 Daily Squee
Let! Meh! In! ... Pweeeze?
Vianki says Mai, now 3 but always a "kitten" to us, doesn't like being outside. When I put her out with her sissy to play (supervised, of course) she just looks at me soulfully.
Do you have a squee pet that you want to share with the world? Send us your pet pictures and stories, and they could end up on Daily Squee!