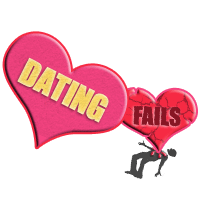 Dating Fails
This Craigslist Ad Is Either a Clever Ruse By Cops, or the Worst Instance of Helicopter Parenting Ever
LOL - This is Why Craigslist Was Invented
Posting on Craigslist Philly of a woman who wants to find a fling for her 18 year old son in order to get him ready for college girls and is willing to buy the right girl a car for showing up to a concert to meet the son in a natural way and teaching him various sexual positions. Good to know Mom loves her son and wants the best for him.

Is this a Craigslist fail?
While this is certainly a odd posting, not sure if it qualifies as a true FAIL on Craigslist because there is a good chance someone took this woman up on her offer, although not sure of how that would play out in reality once the son found out the whole story. If the son falls in love with the girl who just did it for the car, it would probably count as a fail.

Alternate theory about this Craigslist posting
This might just be cops on Craigslist trying to lay a trap for girls involved in prostitution, which would make much more sense but certainly reflect poorly on cops way of viewing society.