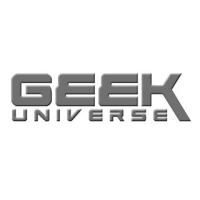 Geek Universe
Walking Dead Spinoff Is Green Lighted for 2015
While we wait for Season 4 of the hit zombie drama The Walking Dead to return October 13th, AMC is making waves for the franchise's future by green lighting a spinoff series. The new show will take place in the same universe Robert Kirkman created in his popular graphic novels, but will reveal another perspective of the zombie apocalypse by shying away from Rick Grimes' ever shortening supply of survivors. Kirkman himself is set to join Walking Dead alum Gale Ann Hurd and David Alpert as an Executive producer. He says:
After 10 years of writing the comic book series and being so close to the debut of our fourth, and in my opinion, best season of the TV series, I couldn't be more thrilled about getting the chance to create a new corner of The Walking Dead universe. The opportunity to make a show that isn't tethered by the events of the comic book, and is truly a blank page, has set my creativity racing.
The new series is scheduled to begin sometime in the 2015 line-up. With the high quality of everything in the franchise, it's very exciting to see new IP emerging.