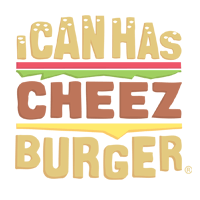 I Can Has Cheezburger?
Happy Caturday! Enjoy these claw-some cat memes gathered here, all for your viewing pleasure! If you're hungry for even more memes, check out last week's Caturday memes here.
One of the problems I have noticed with cats, is whether there is a BBQ or a house fire their expression does not change an iota. They should use cats to train secret agents, that non-chalant indifference is a skill that can only be taught with immense training, and cats are doing it from birth. It is a crazy trait that I only wish I had when dealing with catastrophes like burning a casserole. But if you can't get enough of these fabulous felines, then these hysterical cat memes will have you rolling on the ground and celebrating Caturday the right way.
---

---

---

---

---

---

---

---

---

---

---

---

---

---

---

---

---

---

---

---

---

---

---

---

---

---

---

---