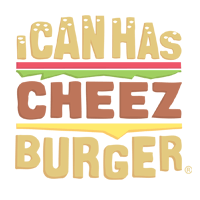 I Can Has Cheezburger?
Cat Gurus Cards: Get Some Wisdom From The World's Most Celebrated Felines
We have found the purrfect game for any cat lover! This card game combines fun with life changing inspiration coming from famous cats throughout history. Money problems? Consult Blackie the millionaire cat. Having a bad day? Ask the Cheshire Cat how he stays smiling. Lacking courage? Be inspired by Felicette, the first cat in space. The game contains 50 advice cards plus a booklet featuring the cats' biographies. All the cute Illustrations are by Mister Peebles and you can purchase it on the Laurenceking website or from Amazon.