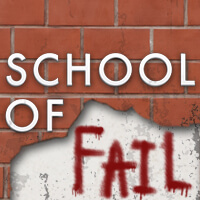 School of Fail
Synthetic Spider Silk, SPIDER-MAN STYLE!
Spider silk of fantastical, superhero strength is finally speeding toward commercial reality — at least a synthetic version of it is. The material, which is five times stronger than steel, could be used in products from bulletproof vests to medical implants, according to an article in Chemical & Engineering News (C&EN).

Alex Scott, a senior editor at C&EN, notes that spider silk's impressive strength has been studied for years, and scientists have been trying to make a synthetic version of the super-strong protein in the lab.