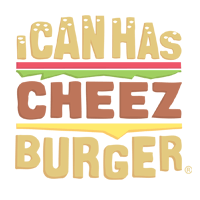 I Can Has Cheezburger?
Amidst news of airline pet snafus and in-flight dog deaths, Vista Jet aviation company has launched few days ago an alternate option for owners who want to fly with their pets. The program is designed to "ensure all passengers feel welcome – even if they are four-legged," the company said. From travel bags, sleeping mats, balanced menus to travel advice and fear of flight courses, your pet can now expect the same excellent support as you. To learn more about VistaPet program, including what is costs to get your pet on board, visit VistaJet's website.
1

On board every flight, passengers will receive a VistaPet Pochette - a travel bag containing items to take care of your pet during and after your flight.

Kibble Pet's Travel Care Kit includes water-free shampoos and soothing wipes for salon quality fur care - a perfect way to help your pet relax on board. Rope toys by Furzu will keep your dog entertained throughout the flight.

---

Advertisement

2

All VistaJet Program Members can request a dedicated menu to keep their pet hydrated and healthy.

The company have developed a pet menu comprising of prime cuts of fresh meat and fish. A typical menu could include an entrée of roast tenderloin, baked salmon or roast chicken served with steamed, roasted or raw vegetables and whole grain brown rice. Bio-organic food from Rockster will provide your pet access to high-quality nutrients in the air or on arrival. The flavorful selection of Random Rewards treats from The Dog House, created by Michelin-starred chef Michel Roux, is a unique mixture of dog training treats.

---

On your aircraft you will also find a handmade Labbvenn sleep mat, so they can sit down near you, wherever you are.

---

4

And for the fearful pets...

Flying with a scared pet can transform a perfect flight into a very long one. To ensure all passengers enjoy their flight, VistaJet can arrange fear of flying courses for dogs, in partnership with The Dog House. The four-week course desensitizes your pet to what it could experience during a flight - the smell of fuel, the sounds of jet engines, cabin air pressure and the movements of air turbulence.