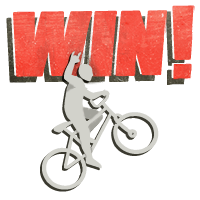 WIN!
Bethesda Partnered With MyMiniFactory to Create a Life-Size Replica of the BFG Gun From DOOM
MyMiniFactory's production squad, lead designer Kirby Downey reportedly spent 35 hours designing and preparing DOOM's BFG for printing. On top of that the project was so damn massive that the company had to go ahead and split the model into over 70 pieces for the printing process, which ended up taking over 1,000 hours -- with additional pieces taking almost a month to print.

Bethesda states that this work of DOOM-inspired art is so heavy it takes at least three people to carry the beast.