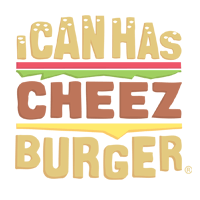 I Can Has Cheezburger?
19 Beautiful Senior Cats Who Are Still Going Strong And Prove Cats Of All Age Are Beautiful
How about some senior cat love and appreciation? They may be older, but they will forever be kittens at heart!
1

"Here's Dusty, nearly 17 years old."

---

2

"This is Zuli. She's 20 years old and I just adopted her Friday"

---

3

"My 16 year old baby boy"

---

4

"Sunny, the 17 year old bad ass who fought off a 60 pound dog this summer."

---

5

"I'm Hooray! I'm 17 years old this year and I'm getting Radioiodine treatment tomorrow. Please, wish me luck!"

---

6

"My 14 year old cat will meow at my husband until he holds her."

---

7

"17 years old and still so majestic (to my eyes at least)"

---

8

"Grew up with this girl. She's 19 this year and dribbles when she's happy"

---

9

"My 24 years old little princess"

---

10

"She turned 22 years old a couple months ago."

---

11

"18 years later and he is still killing it"

---

12

"20 years old and still gorgeous"

---

13

"This is 13 y/o Niener. After a difficult December, she has made a full recovery, and is back to her sweet self. She will sit like a doofus for many years to come."

---

14

"My beautiful 18 year old girl Mia with the Eyes of Sauron."

---

15

"17 years old and still a chick magnet"

---

16

"15 years and he has never failed to purr when I call him. This is my adoring ham, Maverick."

---

17

"14 years old and handsome as ever!"

---

18

"My boyfriend's cat, Homer, is a very handsome 20-year-old."

---

19

"This is Akira! She is going to be 14 years old...isn't she beautiful?"