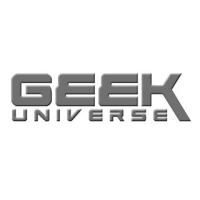 Geek Universe
Updated: Sherlock May be Back for Christmas in 2015
Speaking to Telegraph, Martin Freeman said filming a special for Sherlock in 2015 looks pretty likely:
"If that's going to be a special - I'm speaking off-message here; if this was New Labour I'd get fired - I think that might be for next Christmas. A Christmas special. That's what I understand."

UPDATE: Steven Moffat has commented and said there will be "a special, plus a new series of three episodes — it's a record-breaking run! Of course, it's far too early to say what's coming, but we're reasonably confident that the very next thing to happen to Sherlock and John, is the very last thing you'd expect…"