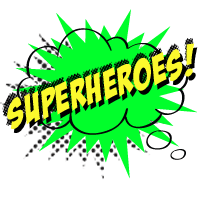 Superheroes
The View News Is Out: Thor Will Become a Woman
Yesterday, Marvel let us know to keep an eye on The View today, for an 'all-new thundering title'. That title is an all new Thor comic being lead for the first time by a woman.

According to Whoopi, Thor will make a mistake so grievous as to no longer be worthy of Mjolnir and all the power it conveys. Instead, a woman will take up the mantle as Thor, the God of Thunder. And they are being specific that this is not Thor-Girl, but just Thor... The Thor.

This announcement adds to the thrust of diversity we've seen from Marvel over the past year with Kamala Kahn as Ms Marvel and Miles Morales as Spider-Man. The story and woman have yet to be revealed, but we know she'll be blond.

What do you think about this news? Will Thor finally be an interesting property?

Update: Take a closer look at Thor's concept art.