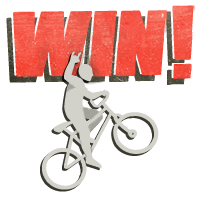 WIN!
To Raise Awareness About Water Scarcity, This Japanese Museum Invites its Patrons to Get Flushed
According to the Museum of Emerging Science and Innovation:
Turning our attention to the world, we see the fact that about 2.5 billion people in the world are unable to use toilets and many children lose their lives due to lack of sanitation. A pleasant egestion experience involves human dignity and a person's ideal toilet differs according to age, culture, and their living environment.